Create your first EL wire project!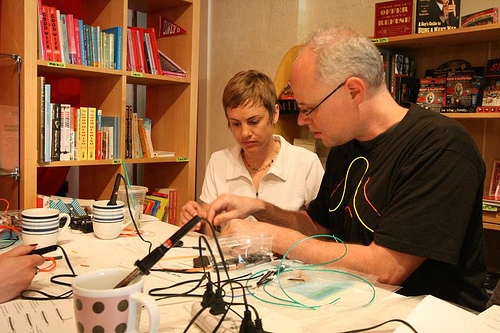 At our workshops, you'll learn everything you need to start working with EL wire.
You'll get hands on experience with different types of wire and drivers, and you'll solder up your first EL wire project to take home!
Our classes are limited to 10 persons so sign up as soon as possible!
Spring/Summer workshop schedules will be announced soon.